With the Summer hols around the corner,
we take a quick look at celebs' stylish airport/travel gear for inspiration!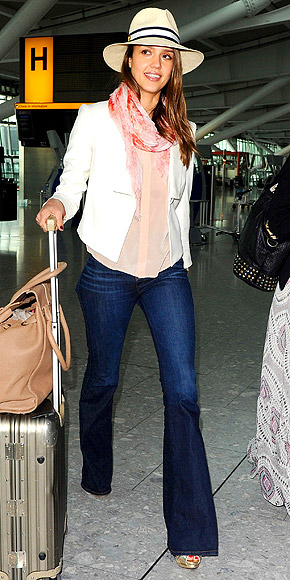 We know it's tempting to travel in baggy comfy clothes but don't do it!
Instead, take a cue from JESSICA ALBA, whose airport outfit is stylish and comfy.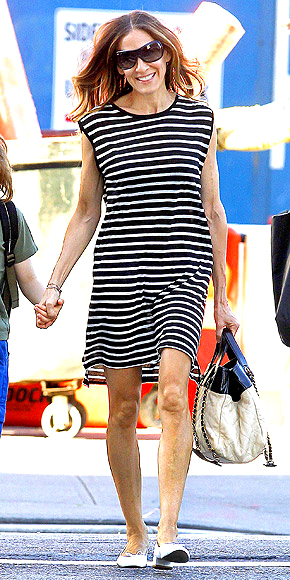 Nothing spells C-O-M-F-O-R-T more than a T-shirt dress, comfy and easy to stretch out in,
like SJP's nautical-inspired dress.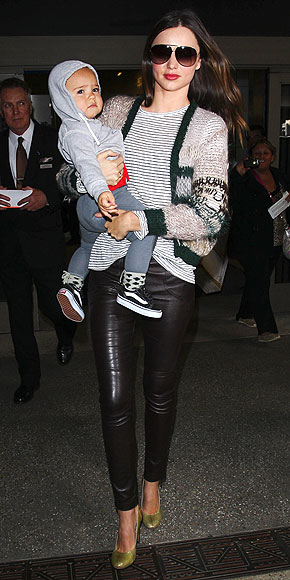 I don't know about the slinky leather leggings and high heels, but MIRANDA KERR's
simple tee and cozy cardigan are perfect for air-travel.
Chloe Moretz, Anne Hathaway, Camilla Belle and Cameron Diaz are all fans of
simple topss and jeans (possibly with a jacket or scarf) for
easy, light fuss-free air travel