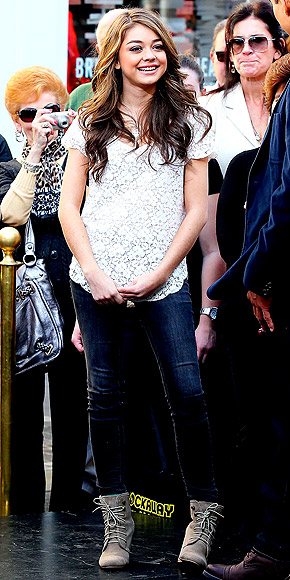 We love SARAH HYLAND's outfit!
The Modern Family star shows an easy way to pair a feminine lacy, winter-white top with tough jeans and chunky boots.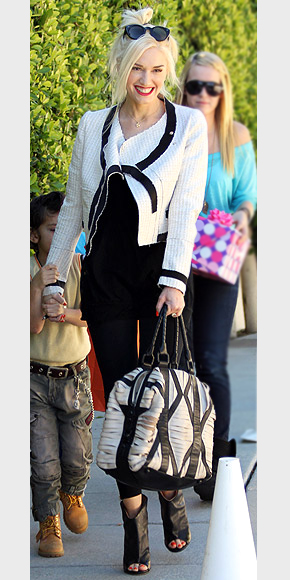 GWEN STEFANI ups the chic factor of her black top and pants combo with an incredibly stylish black-piped jacket!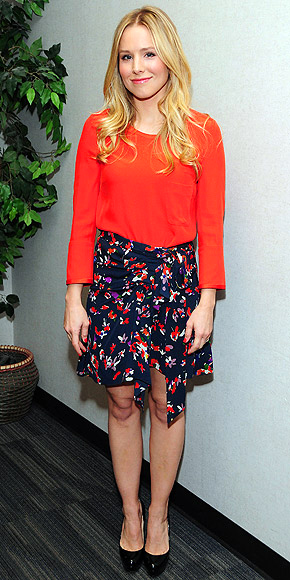 KRISTEN BELL pairs her pretty floral print skirt with a
colour-coordinating long-sleeve top making her look both classy and sassy!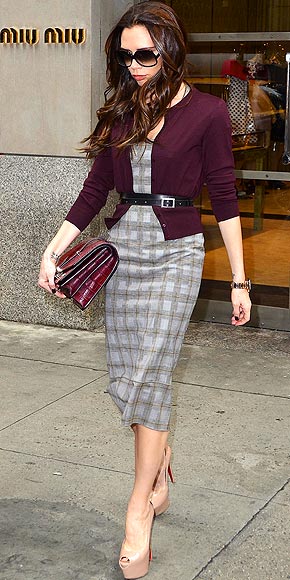 Even while running errands and attending business meetings, VICTORIA BECKHAM is still the picture of poise and grace!
We love how the burgundy cardigan just pops out against the toned down plaid dress!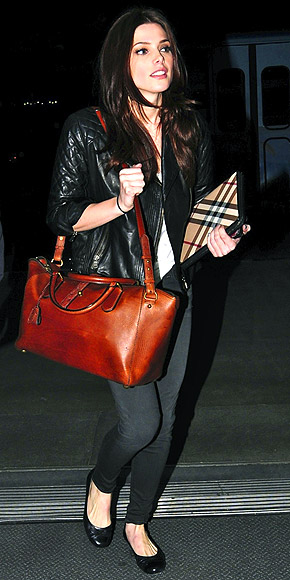 ASHLEY GREENE could have gone with a dark tone bag but her choice of a Kate Spade cognac coloured satchel made her outfit so much more luxe!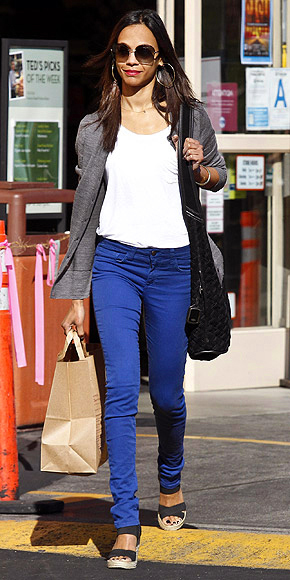 ZOË SALDANA pops in and out of an L.A. market dressed in an eye-catching pair of cobalt jeans, a charcoal cardigan and sexy black-strapped espadrilles.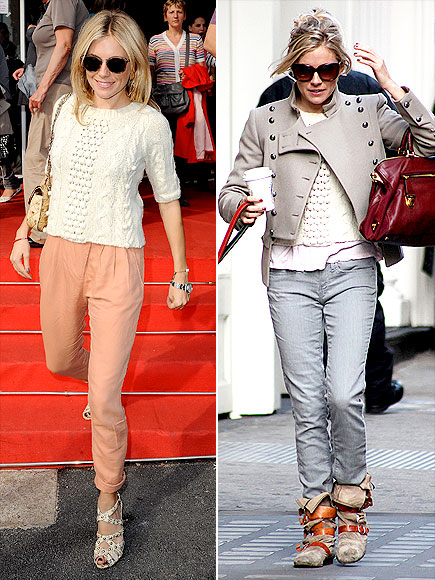 SIENNA MILLER teaches us a lesson or two about remixing your wardrobe:
the star rocks her cropped cableknit sweater from Topshop to ward off the wintry N.Y.C. chill and then again with pink pants in balmy France.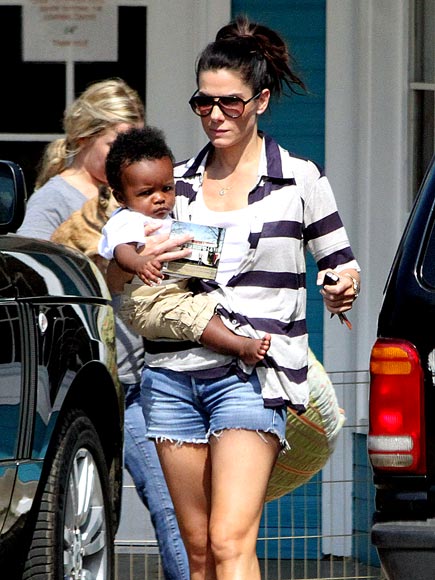 Even while toting a baby, SANDRA BULLOCK manages to come off looking so good, with a fantastic yet simple choice of a striped open buttoned shirt over a white tank and denim shorts combo.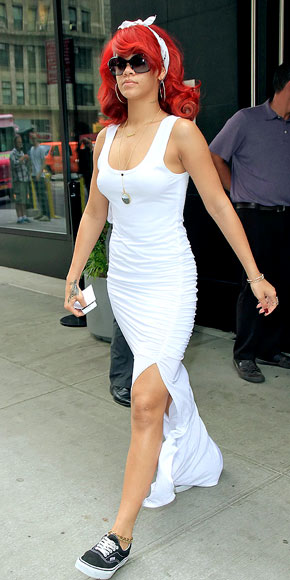 Although we do not always adore RIHANNA'S choice of casual outfits, this cheeky pairing of a long tank maxi dress

and sneakers is super

city-cool!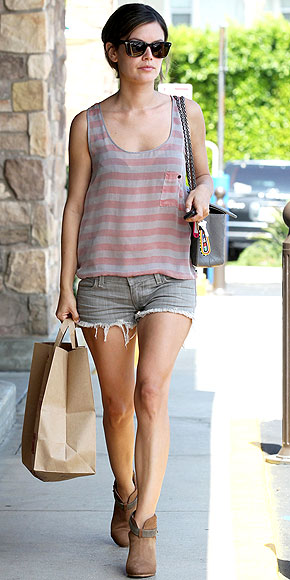 RACHEL BILSON steps out in a casual striped tank, cut offs and what we absolutely love are her heeled booties!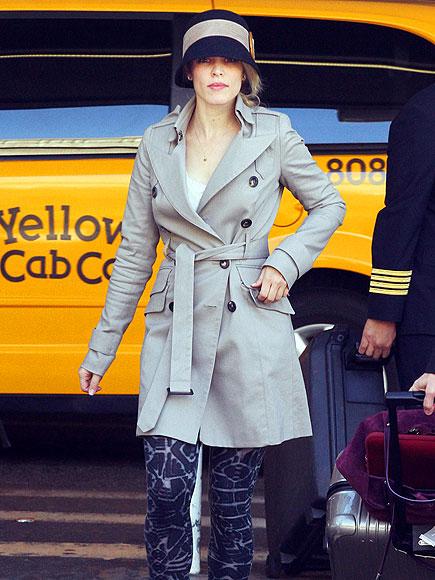 You gotta hand it to RACHEL MCADAMS who manages to look so chic and put together in her

trench coat and super cool patterned leggings at the LAX.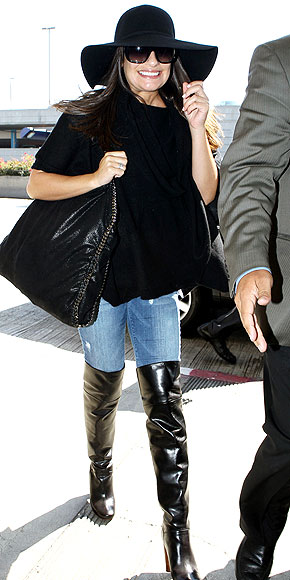 LEA MICHELE going
incognito at LAX? Really?
The diva's
American Eagle hat and shiny thigh-high boots give her away! We will always love her megastar diva style!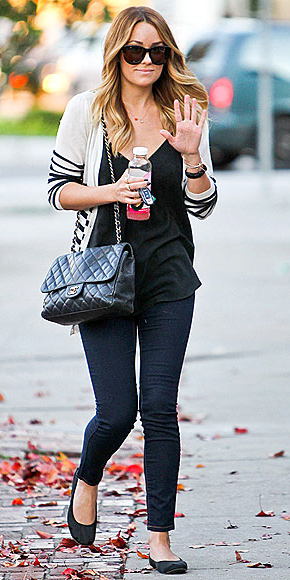 There isn't a doubt that LAUREN CONRAD loves Parisian chic and is frequently seen around Hollywood wearing ballet flats, her CHANEL purse and a stylish casual style!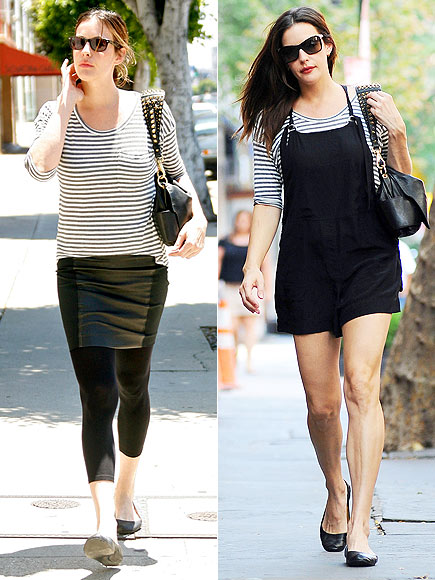 We admire how LIV TYLER

goes from hipster in her leather skirt and leggings to sweetheart in her jumper, all thanks to her horizontal stripe tee.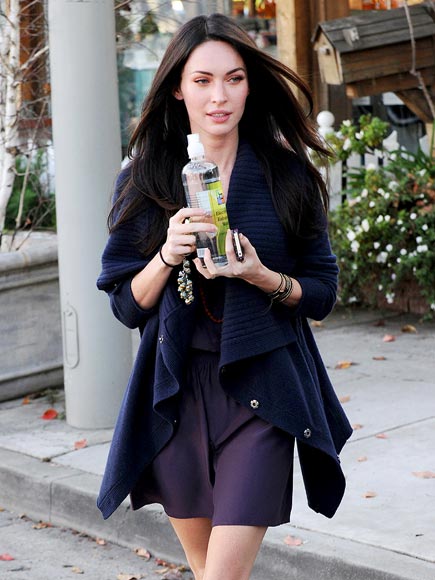 MEGAN FOX is so chic and sleek in her Juicy Couture snap front cardigan, while leaving a Hollywood salon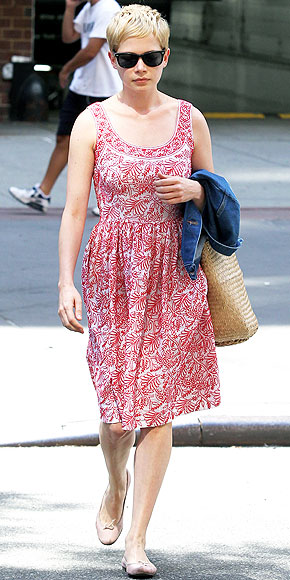 We love MICHELLE WILLIAMS' choice of a
full-skirted Prada frock paired with cute ballet flats
along the streets of Manhattan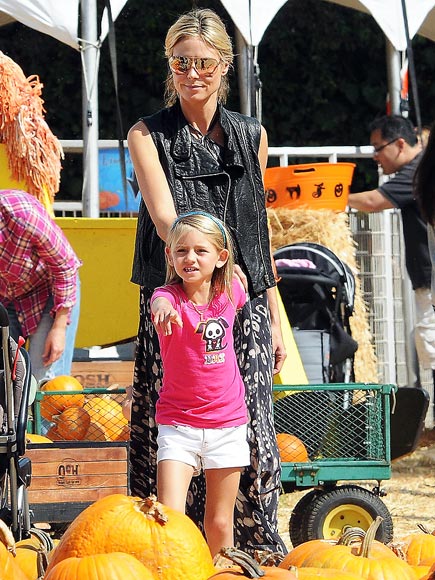 HEIDI KLUM's sleeveless moto jacket and long maxi print skirt make her look the cool mum she is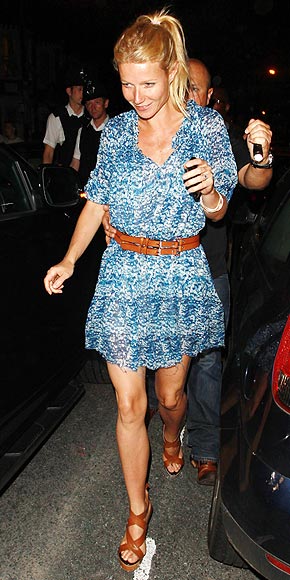 Gwyneth Paltrow's cognac belt on her shirt dress matches her leather platforms perfectly and gives the otherwise ordinary outfit some oomph!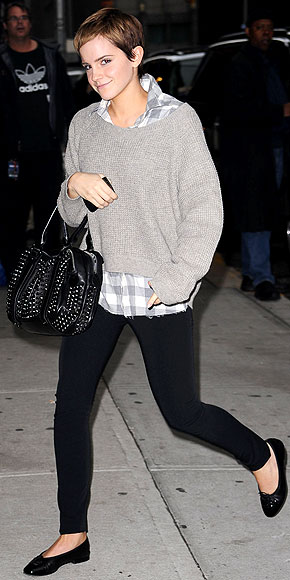 Fashion's It Girl Emma Watson shows off a casually cool collegiate look, amping up the standard dress-shirt-and-sweater combo with hip stovepipes, ballet flats and a studded satchel.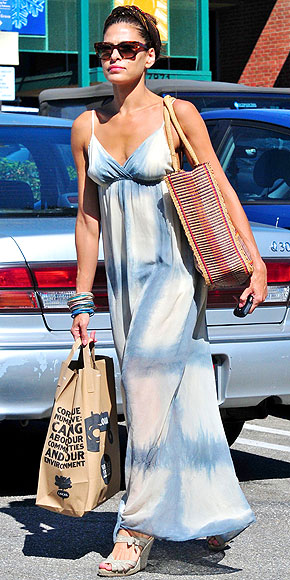 Wow! EVA MENDES
makes a solo grocery shopping run in West Hollywood in a sexy striped dress, wedges and an armful of bracelets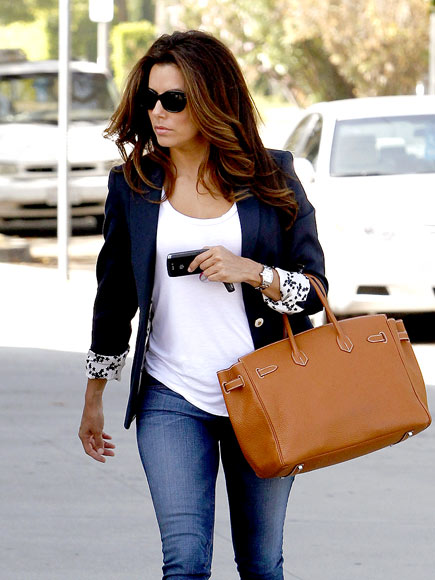 EVA LONGORIA stays chic in a rolled-cuff blazer, shades and flats while running an errand in Los Angeles.