Shirt dresses are so versatile, quite comfortable and universally flattering.
It is a go-to dress when you need to go from casual to office- or date-ready
simply with the addition of some accessories and a change of shoes.
Must-dos when wearing shirt-dresses:
+Wear a belt to accentuate your curves
+I love to wear a camisole underneath the dress and unbutton
the top of the dress enough to let it show for an instant pop of colour,
or choose one in the same colour as the dress for a slimming effect.
+Add shine through accessories like bangles or long dangly earrings
Vero Moda Shirt Dress in Sheer Fabric
SGD$110.02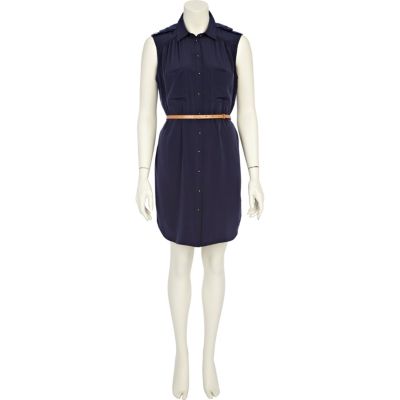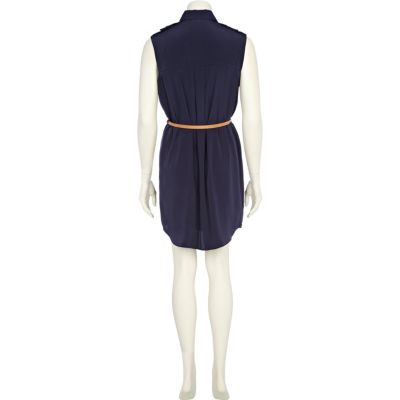 Navy sleeveless belted utility shirt dress