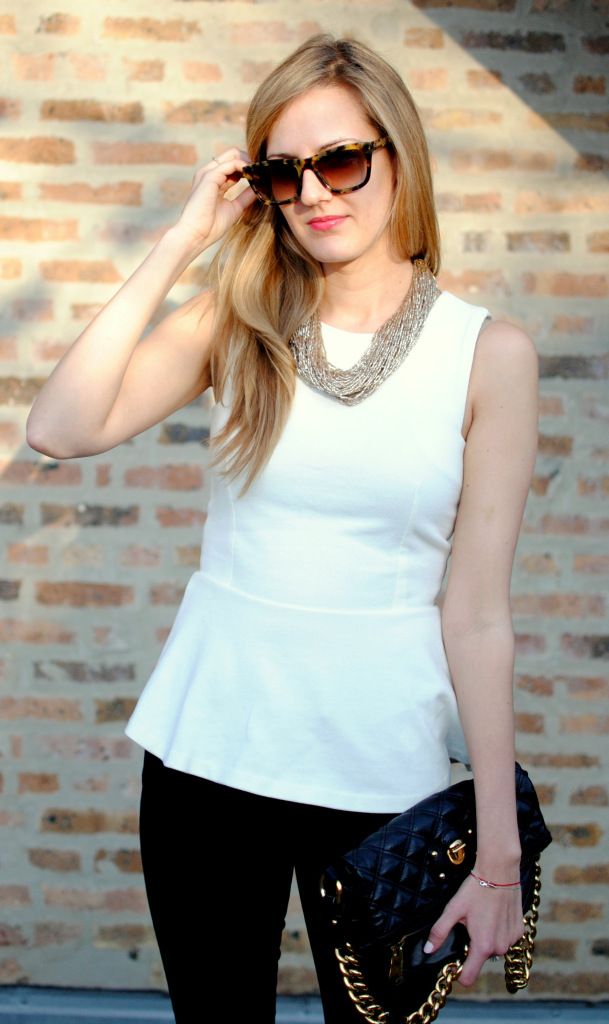 I am gonna grab Love See Jane's
Topshop necklace and peplum top
to wear with
tulip louise's Zara wax skinnies!!!
What I Wore's Jessica has a lovely way with pairing stripes and denim!
Gonna try this combi without the jacket if it is a humid day
I think I will tote a bag with the same hue as a print/stripe in my skirt!
Keiko Lynn looks so co-ordinated and chic!
I want A Pretty Penny's Keira's vintage thrifted clutch NOW!!!!
I am drooling over Saucy Glossie's Lindsey's bracelets mixed
with a Michael Kors watch
Sugarlaws' Katy's yummy cobalt blue jeans just
pops against her black tank top!
It's amazing how an all-off white ensemble like this
can be slimming as well!
This Time Tomorrow's Krystal pulls it off with panache!
I saw this Zara dress in the shop and was hesistant as
I didn't know how best to dress it up but atlantic-pacific's Blair does it perfectly
with a chunky tiered necklace and eye-catching red bag!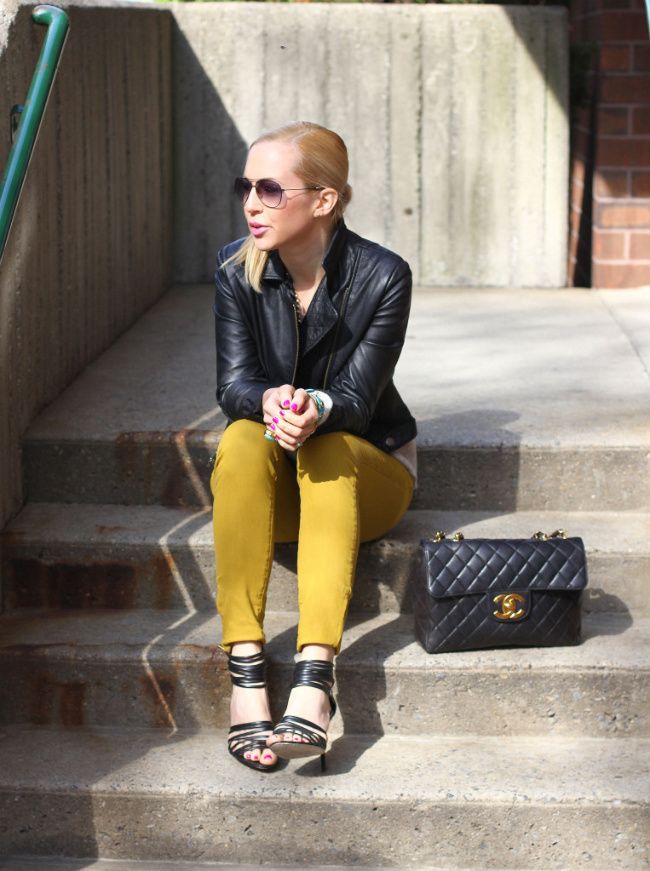 Brooklyn Blonde's Helena's Herve Leger sandals are drool-worthy!
When you are tired of the season's pastel palette,
look to eat.sleep.wear's Kimberly's
H&M blouse and Zara pants which make the most
striking colour combi for the season!
Sincerely, Jules' Madewell top is divine!!!
Simple but the vertical stripes
make the cut!
Sterlingstyle's Taylor's Zara jacket defines the whole tee-and-jeans ensemble
with a classy touch! Plus the matching flats and bag complete the look!
Do you have any favourite fashion bloggers???