Striped jackets and print blouses are so chic!
Keep them in the same colour family if you are still new to this :)
http://www.saucyglossie.com
http://www.mystylepill.com
Plaid jackets go well contrasted with polka dots!
The ensemble is so amazing and eye-catching!
Both top and skirt are polka dots but in different sizes- gorgeous!
http://www.sterlingstyle.net
Polka dots and animal prints match with a black jacket
http://www.fashionfillers.com
Here polka dots and stripes work marvellously well!
Stripes in differing colours but same width work wonders!
http://atlantic-pacific.blogspot.com/
More stripes and polka dots combos!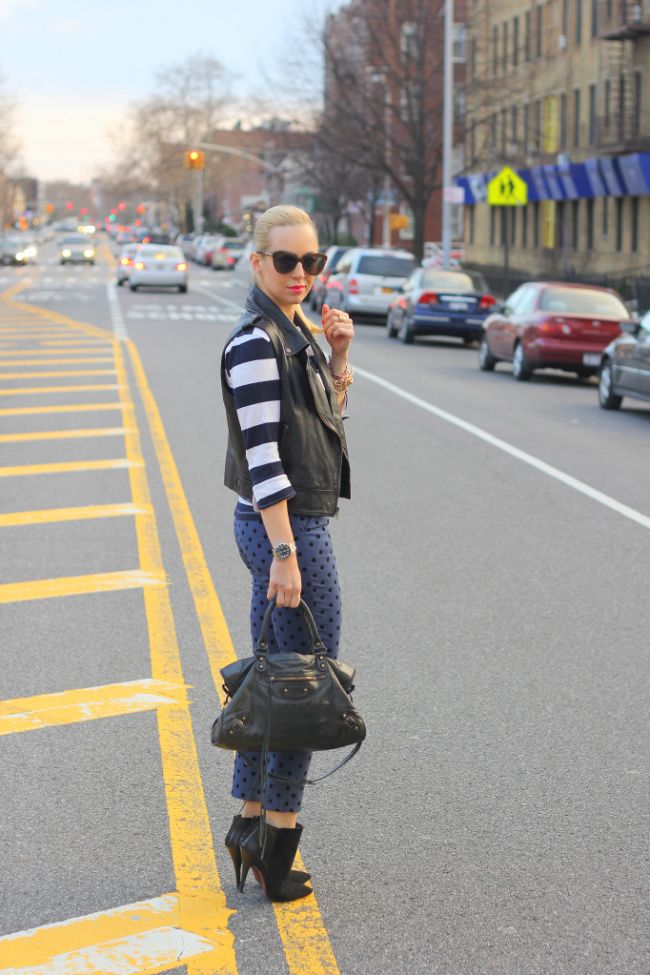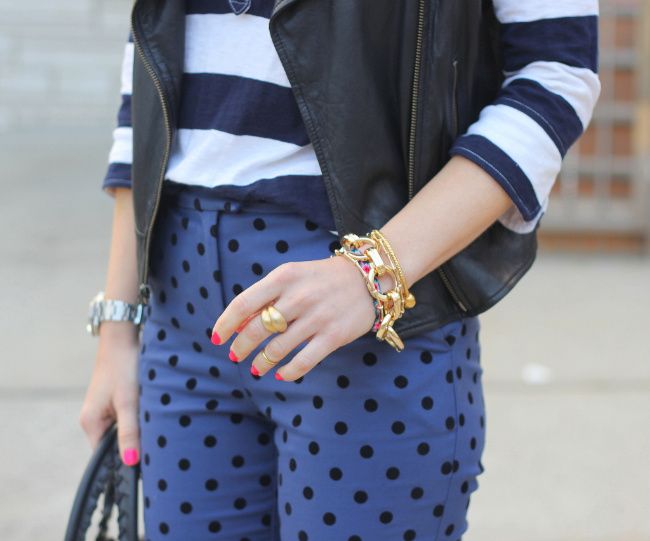 http://www.brooklynblonde.com
http://thewondergirl.com/
Stripes and tweed go hand-in-hand for a nice office look!
http://www.sincerelyjules.com
Like similar polka dots, similar stripes also look polished!
http://thistimetomorrow-krystal.blogspot.com