Green is the colour of balance and harmony and can, therefore,
be helpful in times of stress.
If one has experienced a trauma, a green silk wrapped around the shoulders
can have a very therapeutic effect - www.colourtherapyhealing.com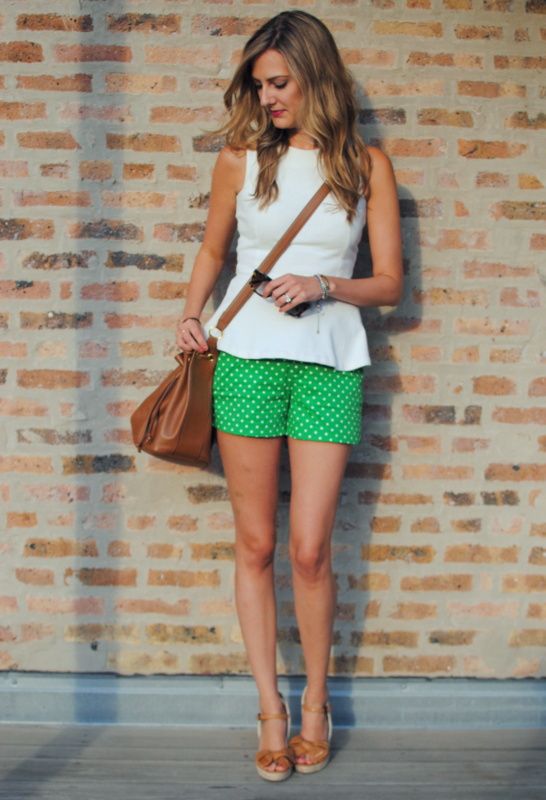 Green shorts with cute polka dots are really cute!
A sheer green top balances an animal print bottom.
Pippa wore an emerald green Temperley London gown w
hich looks great on her skin tone
I love how leafy-green looks so sweet with a cream or light pink clutch or shoes!
Pink and green do not usually match but this ensemble is awesome!
Match a green top with white shorts and you are ready for their vacation!